A story of meticulous craftsmanship
COLLECTION ROYALE 2022
Countless Marquise Cuts
With each stone placed like a delicate petal on a flower, these marquise diamonds work together effortlessly to provide an elegant and mesmerizing look that is to be compared to non-other.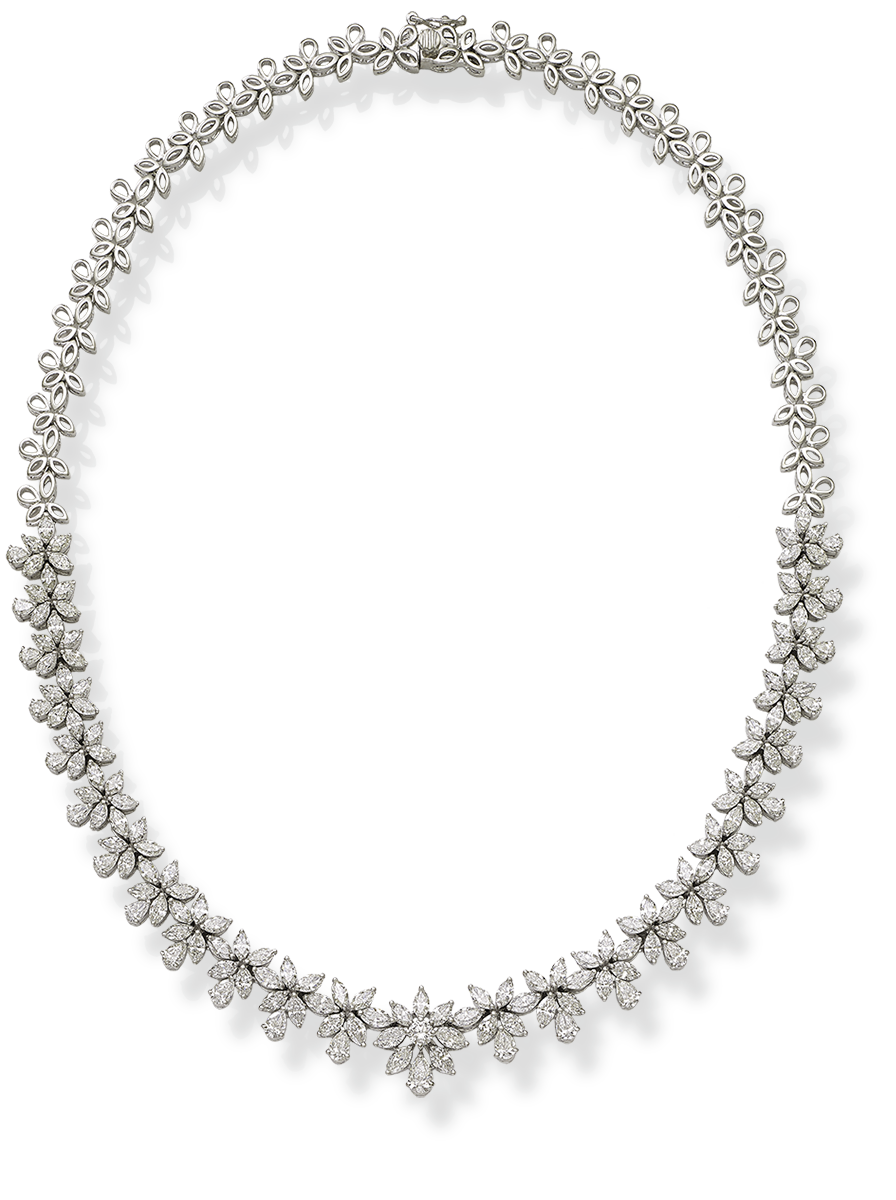 Hand-painted Artistry
A stunning bangle which displays incredible Indian heritage that is only enhanced by a stunning 6.75 carats of uncut diamonds and 5.10 carats of polished diamonds.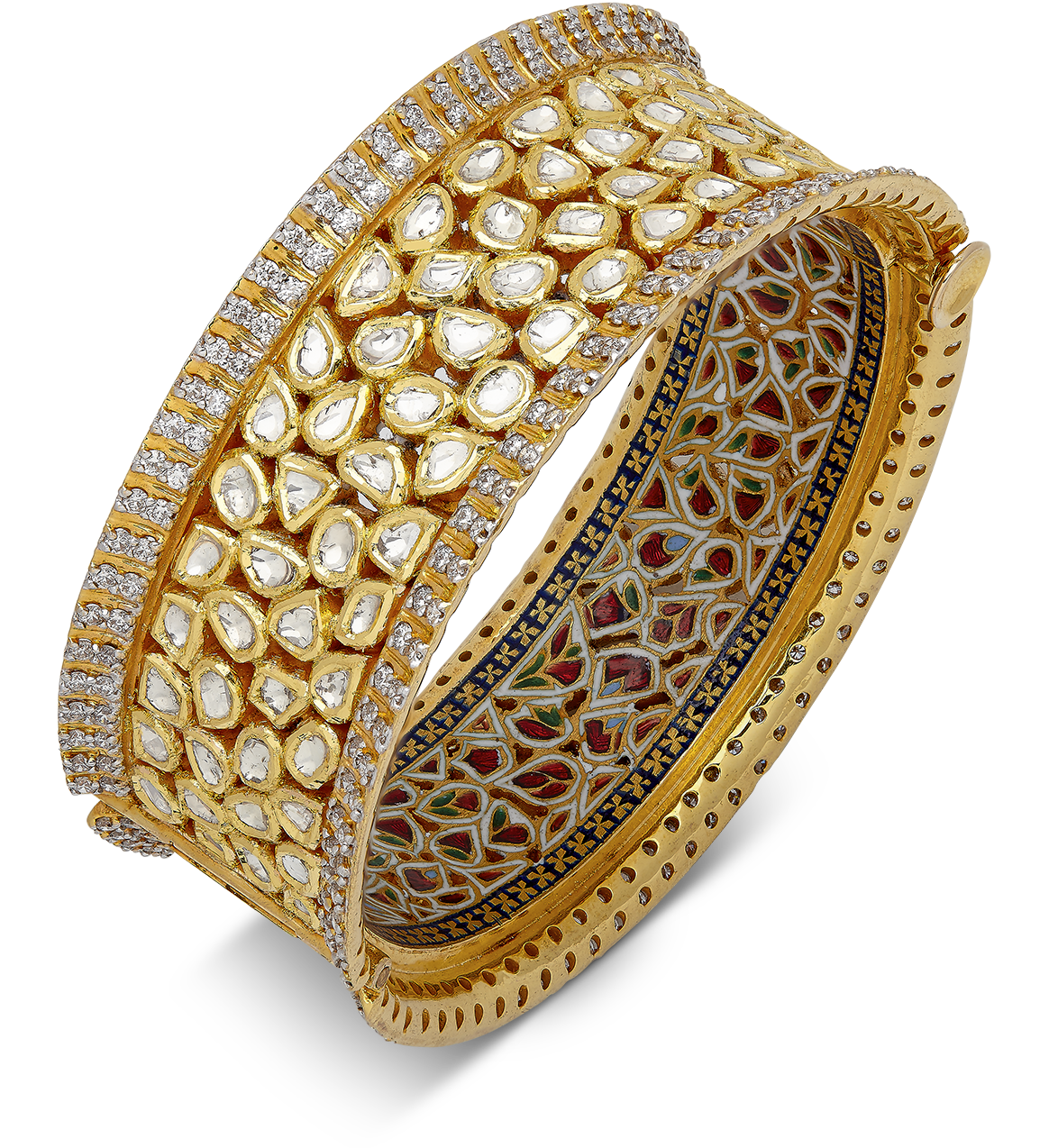 The inside of the bangle is adorned with a hand-painted floral motif that sets a calming tone.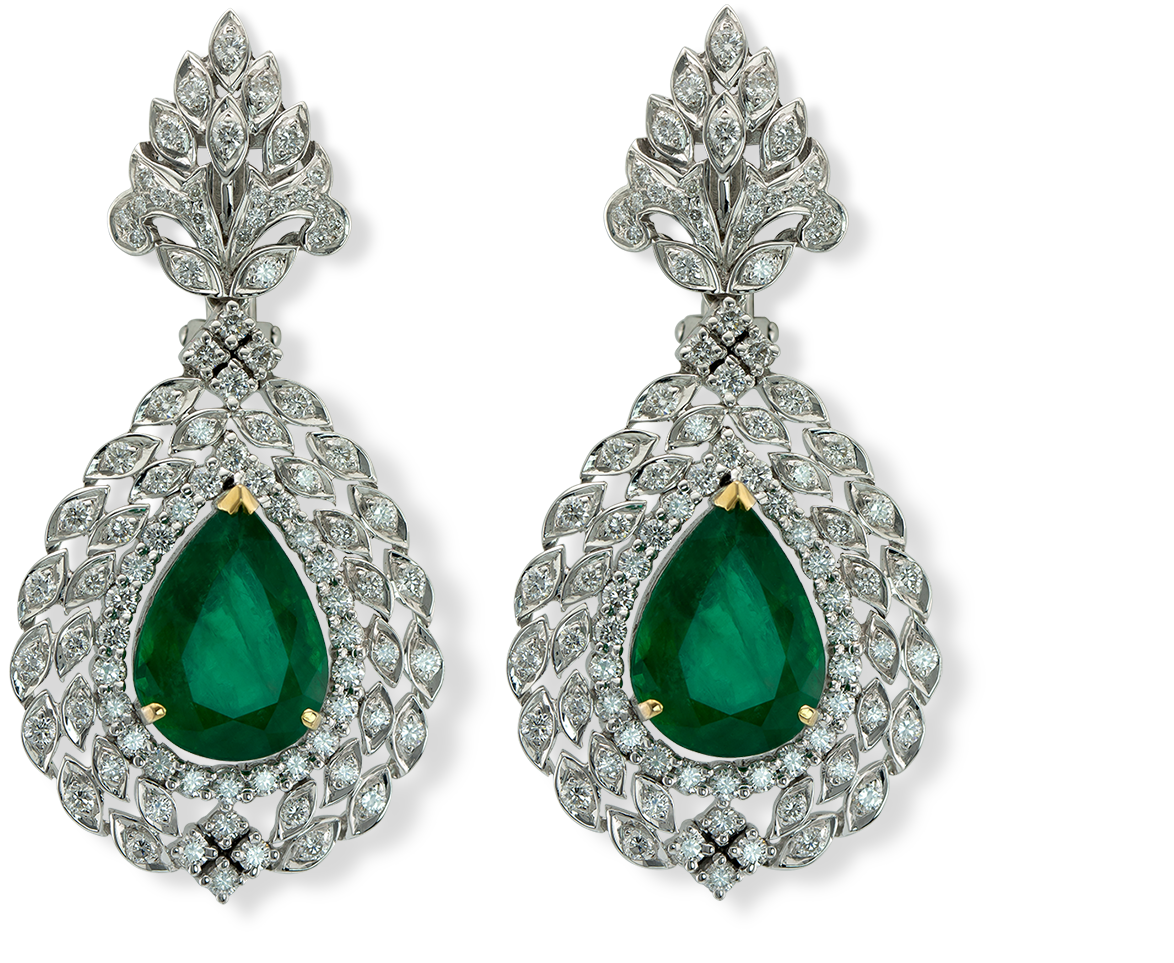 Twin Emeralds
With each earring featuring a stunning center stone of 6.7 carats and several diamonds meticulously set in a way the resembles the wings of angels enveloping the precious stones, these handcrafted emerald earrings are an incredible display of ability from Devams master craftsmen.
Twenty Eight Stones
Enchanting hand carved Emeralds are the main attraction of this exquisite necklace set. Floral carvings flow outward into smooth petals of 22k gold, set with brilliant Polki Diamonds. A smooth Emerald droplet hangs at the end of each petal.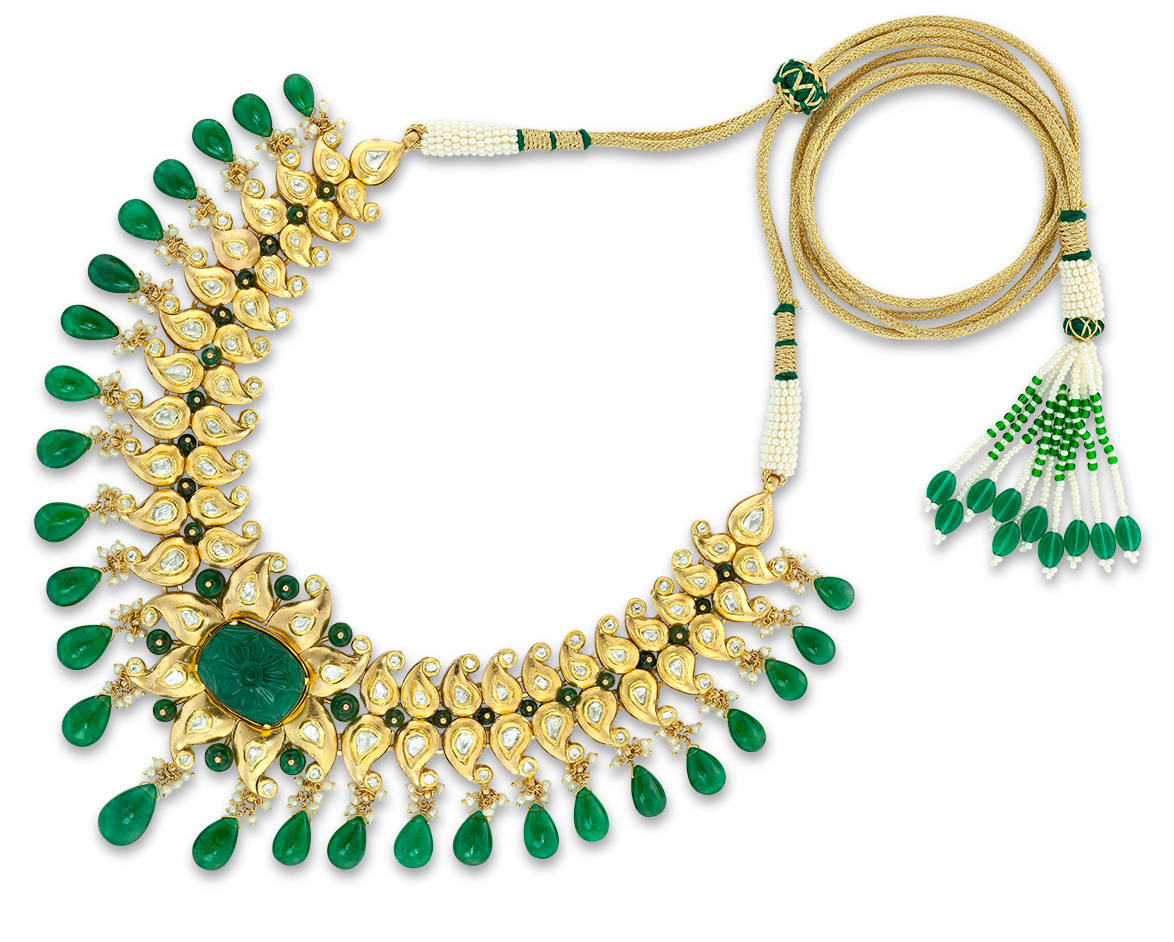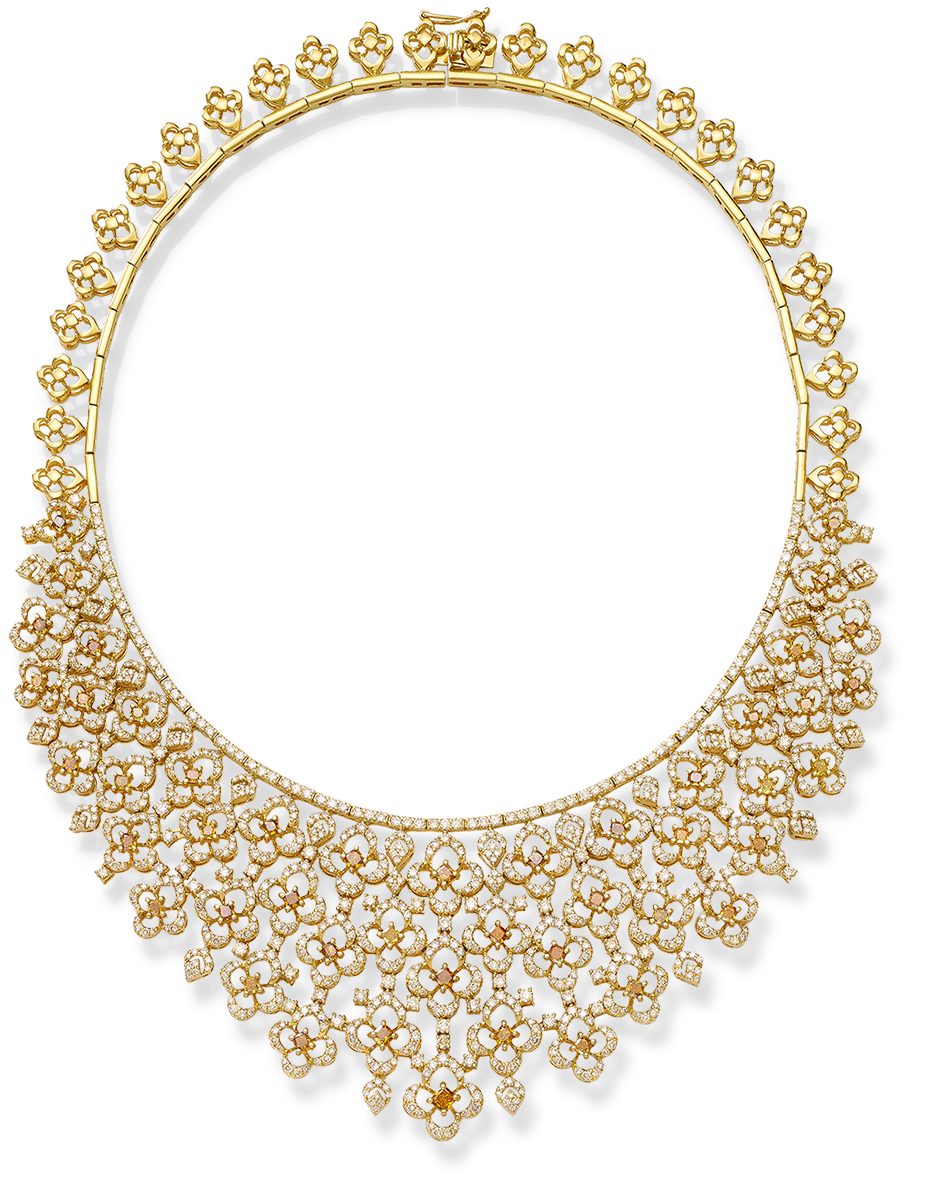 Champagne Elegance
A stunning design showing intricately handcrafted curves and petals of 18k yellow gold forming into a blossoming floral brocade necklace. Every delicate flower carries a fancy color champagne diamond at center with countless sparkling round brilliant diamond accents glittering all around.