Formal is What Formal Wears
ITEM #DEV-SRL-172
$1,070.00
Price available upon request
Free matching blouse
Free express delivery
Free returns
The shimmer of gold on bold red. The triumph of centuries-old artistry over modern-day impatience. The magic of wearing a formal Kanjivaram to a formal occasion. Make a wedding extra-joyous by wearing your pallu in front, or by throwing it back. Either makes for a stunning impression.
Blouse stitching
You can have the complimentary blouse piece professionarlly stitched according to your measurements with lining for a fee of $30 – Stitching with padding $40.
Finishing
All our sarees come finished with pico and fall.
Size
All our sarees are created in one signature size which wraps perfectly around all shapes and sizes.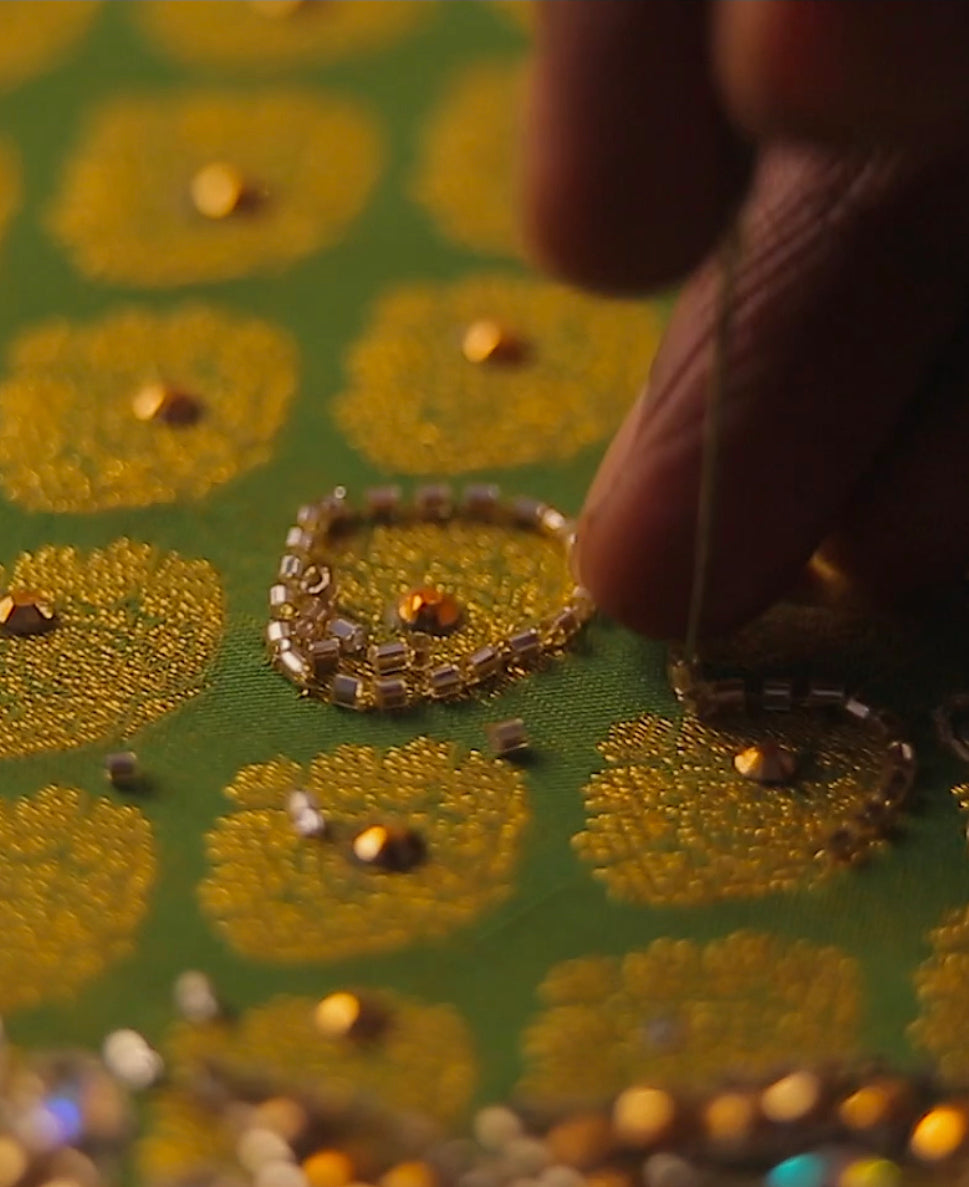 Made Entirely by Hand
The House of Devam is one of the only remaining design houses that crafts all of its Sarees in the traditional way. 
Loomed and Embroidered entirely by hand, each Saree takes months or sometimes years to finalize. We believe the epitome of quality is only achievable by using the diligence and care of an artisan's personal work.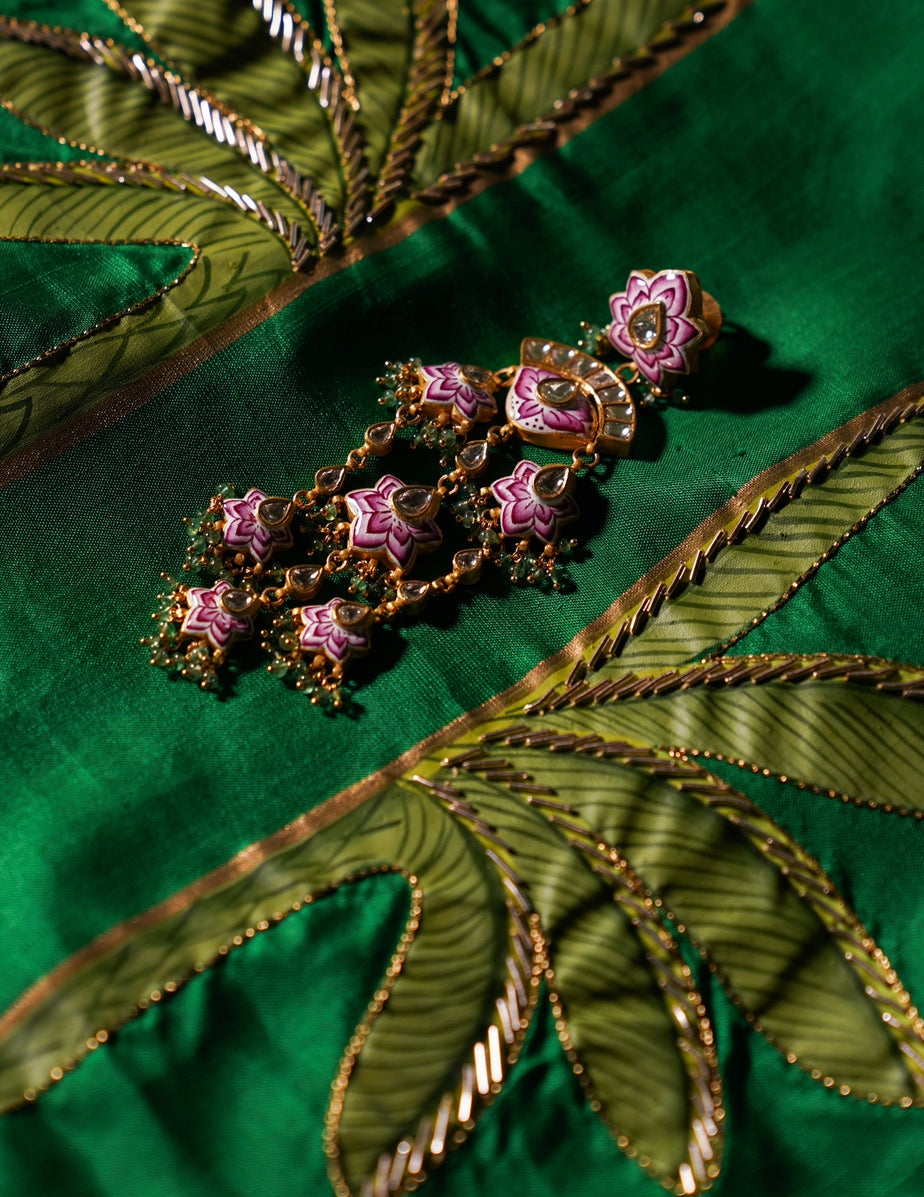 Crafted from EARTH
Every Devam Saree is made with 100% natural materials. From our special dyes made from berries and plants to our organic silk-worm silks, each and every detail is from nature. We are organic beings, we believe our clothing should be as well.